Book Sterling Resorts for Facilitated Stay and Dine
17.07.2014 13:14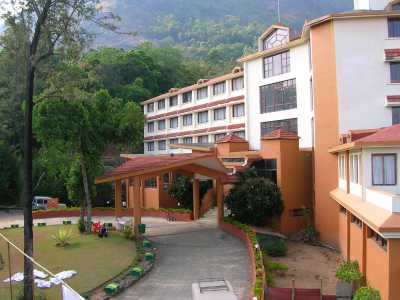 Sterling Resorts | Image Resource : img2.holidayiq.com
Sterling Holiday Resorts is one of the major hotels group in India, which was established in 1986. Soon after its inception, Sterling started selling the Timeshares in India. Sterling currently owns about 19 resorts; out of which 10 are owned by the company and 9 were acquired by Sterling Holiday on lease.
In 2013, the company also initiated plans to expand to more destinations. Now Sterling Holidays is affiliated with the Resorts Condominium International (RCI). Sterling is also accredited by the AIRDA (All India Resorts Development Association).
History of Sterling Resorts
The brand was first established in 1986 in Chennai. The first facility was opened as Lake View Resort in Kodaikanal. Later the hotel was renamed as Kodai - By the Lake. In the year 1995, Sterling Holidays expanded its business having more than 11 resorts at different destinations.
In year 2010, the company altered its brand name to Sterling Holidays and initiated many new holiday ventures too. As of now, the company owns 19 resorts at about 16 destinations and there are 1512 rooms to choose while you book Sterling Resorts.
Synonymous to Luxury
Sterling Holiday Resorts are synonymous to luxury and class. All the facilities are custom-made to offer the world-class features to the guests. A large number of corporate-class people and celebrities prefer to choose Sterling Resorts. One of the major facilities of Sterling is you can choose any of the packages through Sterling Resorts booking at "Sterling Holidays Ooty, Sterling Holidays Kodai - By The Lake, Sterling Holidays Munnar, Sterling Holidays Yercaud - Rock Perch, Sterling Holidays Darjeeling - Silver Oaks, Sterling Holidays Manali - White Mist, Sterling Holidays Thekkady - Woods n' Spice, Sterling Holidays Karwar - Emerald Bay, Sterling Holidays Goa - Villagio Inn etc."
Kommentare